Happy, Heartburn-free Holidays!
Hello Everyone! I decided to post some GERD-friendly, easily-digestible dessert recipes for this post, following on from GERD Awareness Week.
Firstly, studies show that more and more people suffer from gastrointestinal discomforts like acid reflux, heartburn, and non-cardiac chest pain after eating.
Secondly, many people bake more around holiday times and look for amazing-tasting healthy dessert recipes.
Thirdly, baking is a beautiful, de-stressing, focused, and creative activity that ultimately will contribute to easing GERD symptoms like digestion and stomach acid production.
So, if you have GERD, acid reflux, or heartburn, baking these will not only be an activity that will help your condition – but you will be able to eat your creations with pleasure and confidence that you won't be suffering afterward.
If you are an Eat Burn Sleep member, using all of the optimum health tools, follow the specialized advice section for GERD, GORD, and Acid Reflux. You will benefit from treating the source, reducing symptoms daily, calming the system down, absorbing nutrients more efficiently, creating a balanced microbiota, and enjoying settled digestion.
Of course, this is a helpful acid-reflux-friendly dessert recipe list to keep throughout the year. Since we are all unique, double-check that there aren't any triggers personal to you in the ingredients.
Avoiding triggers is okay temporarily but not for long-term healing or reducing inflammatory cytokines and oxidative stress. Gerd is a chronic disease, as is IBD and Obesity, which can often run alongside acid reflux sufferers, which too are treated on the EBS lifestyle.
You could be enjoying life more and with a wide variety of amazing meals that you would be surprised about. Plus, the anti-inflammatory recipes are loved by everyone, including children, are packed with nutrition – and can be very addictive!
Here are 5 of Eat Burn Sleep's popular GERD-friendly dessert recipes, especially for you.
Coconut & Cacao Loaf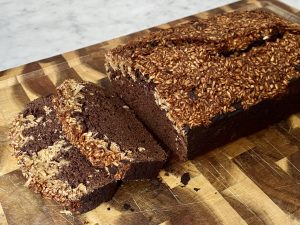 Paleo Vanilla Sponge Cake

Cherry & Almond Clafoutis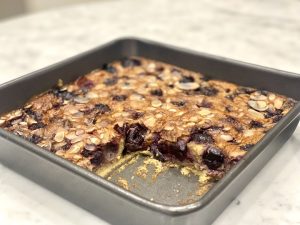 Mandarin & Almond Cake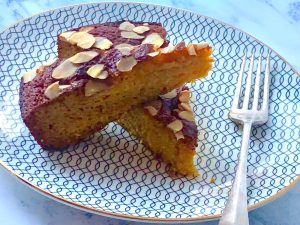 Paleo Chocolate Chip Cookies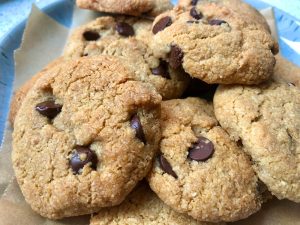 Creating recipes that bring comfort rather than discomfort is one of my great joys in life (there are now over 260 anti-inflammatory recipes on Eat Burn Sleep!).
I hope you enjoy making them, eating them, and savoring the taste and mouthfeel of your creations. The good news is that you won't need to lie down after these desserts, which aids digestion even further!
I wish you a heartwarming, heartburn-free upcoming holiday full of joy and ease and a wonderful day today!