Gut Health and Anti-inflammatory Articles
What Food Additives Do to Your Health
12th August 2020
A Conversation with Dr. Dawn Harris Sherling: Food Additives and your Microbiome Have you ever wondered why you don't have IBS symptoms when you are traveling in Europe, but it returns when you get back to the US? What food additives should you avoid for Gut Health Issues? Dr. Dawn Harris Sherling, MD, FACP, is […]
Read more
Healing PCOS, Diabetes, and Osteoporosis
4th August 2020
A Conversation with Dr. Mehreen Khan: Healing PCOS, Diabetes, and Osteoporosis Dr. Mehreen Khan, MD, is a specialist in endocrinology based in California who managed her PCOS with the Eat Burn Sleep lifestyle. She joined me for a live on Instagram to talk about her personal journey and experience as a doctor in PCOS, diabetes, […]
Read more
What's the Best Way to Overcome Anxiety and Infertility?
21st July 2020
A Conversation with Dr. Zara Jawad: Reproductive Endocrinology and Mental Health Dr. Zara Jawad, MD, is a GP and functional medicine physician based in London with a particular interest in reproductive endocrinology and mental health. Like me, she aims to bridge the gap between modern and functional medicine. She has applied Eat Burn Sleep methods as […]
Read more
Healing Chronic Gut Issues and Lowering Cholesterol
17th July 2020
A Conversation with Dr. Peter Hobeika: Healing Chronic Gut Issues and Lowering Cholesterol Dr. Peter Hobeika, MD, is a physician that lives in New York. He healed his chronic gut issues and lowered his cholesterol by applying the Eat Burn Sleep lifestyle and joined me on Instagram to discuss his journey.  IN THIS VIDEO, WE […]
Read more
How Can You Stop Aging?
3rd June 2020
A Conversation with Dr. Fegerl from the Viva Mayr Clinics: Chronic Inflammation Brings Premature Aging Last week Doctor Sepp Fegerl from the Austrian Viva Mayr Clinics joined me on IGTV to talk about the role of inflammation in the body. During the live, we talked about various causes, signs, and effects of inflammation. Watch the […]
Read more
Does Dieting Damage Your Health?
4th May 2020
My Interview in The Sybarite: Fad Diets Damage Your Metabolism Hello Everyone! I enjoyed my interview with The Sybarite. Here's a snippet: What was it like growing up in Morocco?  Absolutely wonderful. I grew up in a small town, Kenitra, which was full of beautiful Art Deco and Art Nouveau buildings back then. It is […]
Read more
How to Keep Well During Isolation
13th April 2020
Yalda Interviews: Daily Mail US: How To Maintain Wellness During Quarantine The Daily Mail US asked me to share my nutrition expertise on how to keep healthy eating habits and maintain wellness during the quarantine. Click here for the article.
Read more
How Can You Reduce Chronic Inflammation?
How to Reduce Chronic Inflammation I was interviewed by the author, activist, and entrepreneur Paola Diana for her series, The Game Changers: Unleashed. Paola Diana has been proliferous in her work, which you can check on her website. She is an inspiring and strong woman who empowers other women, and it was wonderful to be […]
Read more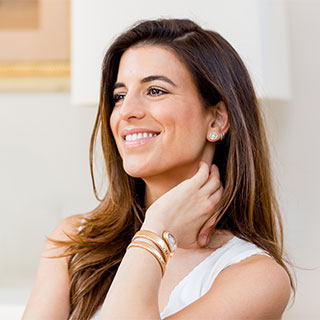 Better gut health starts here.
Ready for a proven lifestyle to reduce inflammation and improve gut health? Sign up for one of our membership options to begin your journey!