Gut Health and Anti-inflammatory Articles
Best Exercise to Lose Belly Fat Quickly
30th July 2023
How Do You Get a Flat Tummy? Hi Everyone! I get asked how you get a flat tummy and get rid of belly fat a lot, and I am pleased to say that my answer never fails! Get started on Eat Burn Sleep today and stick with it. You will feel transformed. I am not […]
Read more
Inflammatory Infertility Diet
23rd July 2023
How to Improve Your Chances of Fertility Naturally Hello Everyone! Did you know that chronic inflammation affects all the components necessary for reproduction? That is why an anti-inflammatory diet is the best diet to improve female and male fertility, but there's something really important I would like you to know. Not all anti-inflammatory diets are […]
Read more
Fatty Liver Diet: Look After Your Liver
16th July 2023
Liver Disease Prevention Hello Everyone! Did you know that what you ingest (and what you don't) has an incredible impact on your liver? What you eat and drink and your supplements and medication affect the liver. Your liver is the second largest organ in your body, and it performs over 500 functions that are essential […]
Read more
Why Aspartame Is Linked to Cancer
9th July 2023
Aspartame and Cancer Hello Everyone! If you follow Eat Burn Sleep, this won't be the first time you have heard me say that the food industry and its marketing have much to answer for! Both affect our physical and mental health. In the 1950s, artificial sweeteners were promoted for weight loss as an alternative to […]
Read more
Come Off Antidepressants
2nd July 2023
Empowering Techniques Hello Everyone! I hope that you are well. Panorama, a BBC investigative documentary series, recently aired a really interesting program about antidepressants. After it aired, The Royal College of Psychiatry published a document reiterating the right way to go about coming off antidepressants. Depression is a chronic condition and can be fatal. Stopping […]
Read more
Long COVID Migraines
25th June 2023
How to Reduce Headaches Linked With Long COVID Hi Everyone! It seems that one of the significant late neurological manifestations from having COVID-19 is intense headaches with chronic pain that is resistant to easily accessible pain medications. According to many studies, Long COVID headaches were observed in women over 39; half had never experienced headaches […]
Read more
Low-Calorie Foods for Weight Loss
18th June 2023
5 Important Things You Need to Know About Low-Calorie Foods Hello Everyone. If you are searching for low-calorie foods for weight loss, this post is for you! I'm going to show you some higher-calorie foods that are better than low-calorie foods for weight loss, plus something vitally important for long-term weight loss. 1. Beware of Marketing. […]
Read more
Can Food Poisoning Cause Inflammation?
11th June 2023
The Bugs in Your Tummy Can Help Hello Everyone! If you have ever had food poisoning, you will know that it is a very unpleasant experience that you want to avoid happening again, but have you ever wondered if it was food poisoning? If several people ate the same food as you, how come they didn't […]
Read more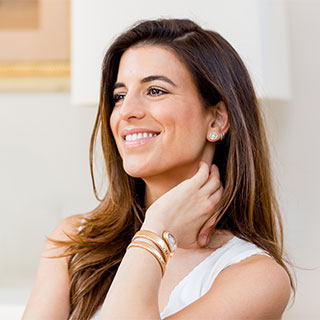 Better gut health starts here.
Ready for a proven lifestyle to reduce inflammation and improve gut health? Sign up for one of our membership options to begin your journey!