Gut Health and Anti-inflammatory Articles
Rheumatoid Arthritis Diet & Lifestyle
29th January 2023
How to Reduce Rheumatoid Arthritis Naturally Hello Everyone! Did you know that we have never been alone? Since the second we were born, we inherited and acquired trillions of bugs all over us and inside us, called micro-organisms, and they should be good for us. They support critical functions in our bodies, which has allowed […]
Read more
Side Effects of Antibiotics: Another Cause of IBD
22nd January 2023
Heightening the Risk of Inflammatory Bowel Disease Hello Everyone! There's a Danish study that wanted to determine if dosing and timing of antibiotics were important factors in the development of IBD. More than 6.1 million individuals were included in the study derived from medical data ranging over a period of 18 years, and the results […]
Read more
Is This the Reason Why You Are Tired All the Time?
15th January 2023
Even Though You Get Enough Sleep Hello Everyone! If you are tired all the time, with no energy and low moods, and feel that you sleep well, consider getting tested for anemia. Chronic inflammation and conditions like IBD, Crohn's, colitis, celiac disease, and Hiatal Hernia often cause anemia due to nutrient malabsorption and blood loss. […]
Read more
Top Tips for a Healthy Happier You: My Express Feature
9th January 2023
Top Tips to Be Healthy and Happy Hi Everyone! My feature: 'Unlock the Secret to a Healthier and Much Happier You,' was in the Sunday Express yesterday and appears online here. It includes a 10 Step Health Reset. Here's the brief version: Look at the food ingredients on packaging. Most additives are inflammatory-inducing because they […]
Read more
How To Get Rid of Chronic Inflammation
My Interview With Mo Gawdat: We Are all Inflamed! I really enjoyed my chat with Mo Gawdat, about why and when I changed my career, my research in health, all about healing non-communicable diseases, why you need to live an anti-inflammatory lifestyle that still allows pleasure, and so much more. It was so much fun! […]
Read more
How Can You Prevent & Treat Cervical Cancer?
8th January 2023
Reduce Cervical Cancer Hi Everyone! Many members have amazed their oncologists by following this lifestyle. It's for a good reason. Gut health and inflammation play a role in cervical cancer treatment and development. This post is about protecting yourself from cervical cancer and managing cervical cancer, not just through treatment, diet, and lifestyle but through something […]
Read more
Thyroid Health Foods & Advice
1st January 2023
Is Your Gut Slowing Your Thyroid Down? Hello Everyone! A very happy new year! I hope that you are well. A lot of people don't realize that it is your thyroid gland that has a significant influence on muscle mass, weight, skin, testosterone, hair, mood… and the list goes on. So, if your new year's […]
Read more
Comfort and Joy for Ulcerative Colitis
25th December 2022
Putting Ulcerative Colitis Into Remission Hello Everyone. I hope that you are well. This post comes out on Christmas Day, and I hope everyone is having a stress-free, happy time. It can be challenging when you have health conditions and need to be near a bathroom or somewhere quiet to lie down. If you have […]
Read more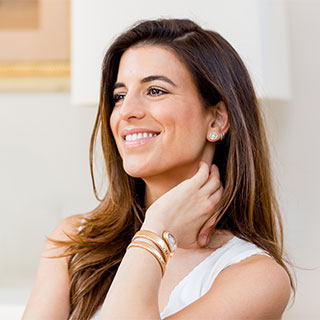 Better gut health starts here.
Ready for a proven lifestyle to reduce inflammation and improve gut health? Sign up for one of our membership options to begin your journey!