Gut Health and Anti-inflammatory Articles
Thyroid Health Foods & Advice
1st January 2023
Is Your Gut Slowing Your Thyroid Down? Hello Everyone! A very happy new year! I hope that you are well. A lot of people don't realize that it is your thyroid gland that has a significant influence on muscle mass, weight, skin, testosterone, hair, mood… and the list goes on. So, if your new year's […]
Read more
Comfort and Joy for Ulcerative Colitis
25th December 2022
Putting Ulcerative Colitis Into Remission Hello Everyone. I hope that you are well. This post comes out on Christmas Day, and I hope everyone is having a stress-free, happy time. It can be challenging when you have health conditions and need to be near a bathroom or somewhere quiet to lie down. If you have […]
Read more
How to Lose Weight Over Christmas
18th December 2022
With Lots of Food and Treats! Hello Everyone! You will not believe how many delicious food and treats you can have to lose weight exponentially while packing your body full of nutrients to lose weight. If you started living the Eat Burn Sleep way now. Of course, this means that if you will be looking […]
Read more
Feeling Depressed, Not Jolly?
11th December 2022
Your Gut Health Could Be The Reason Hello Everyone! It's a fact that your gut health has an impact on your mental well-being, as well as your physical health. Feeling jolly has a lot to do with a gut abundant with a perfect balance of diverse intestinal microbiota (brain-gut connection). The holidays can test your […]
Read more
Eating for Glowing Skin: Secrets Revealed!
4th December 2022
Let It Glow! Let It Glow! Let It Glow! It's party season, Everyone! For this post, I will share how to unlock your skin's optimum health for radiant, healthy skin throughout the holidays. You may want the Eat Burn Sleep 'glow', or you could have a condition that presents itself through skin inflammation. Like acne, […]
Read more
GERD-friendly Dessert Recipes
27th November 2022
Happy, Heartburn-free Holidays! Hello Everyone! I decided to post some GERD-friendly, easily-digestible dessert recipes for this post, following on from GERD Awareness Week. Firstly, studies show that more and more people suffer from gastrointestinal discomforts like acid reflux, heartburn, and non-cardiac chest pain after eating. Secondly, many people bake more around holiday times and look for […]
Read more
Men's Fertility: How to Increase Sperm Count Naturally
20th November 2022
Looking After Men's Reproductive Health Hello everyone! I wanted to address an essential component of men's overall health and mental well-being for this post. It is reproductive health! It is estimated that 50% of infertility cases are down to male factor infertility, and studies suggest a significant decline in male reproductive health worldwide over the […]
Read more
How Can You Lose a Lot of Weight Fast?
13th November 2022
25 Tips to Lose Weight Fast  Hello Everyone. Forgive my bold statement, but I wanted to grab your attention (don't worry, I haven't duped you!*). You see, I know that products to 'Lose Weight Fast' are big business. There are 'rapid weight loss pills', 'lose weight fast' potions and 'quick super slim' offers all over […]
Read more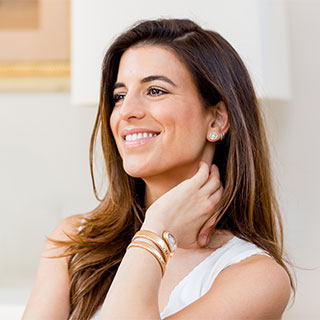 Better gut health starts here.
Ready for a proven lifestyle to reduce inflammation and improve gut health? Sign up for one of our membership options to begin your journey!