Gut Health and Anti-inflammatory Articles
Does Junk Food Damage Your Body?
15th May 2022
My Interview With BBC World: People Are Overfed And Undernourished In the BBC World Live News interview, I was asked to comment on the government's case that we have a cost of living emergency and poor people need cheap food. To explain further: The ban on 'buy one get one free unhealthy food' deals is being […]
Read more
What Is the Best Diet for Everyone?
13th May 2022
The Benefits of a Low Inflammation Lifestyle I get asked a lot by people who do not have health issues whether my anti-inflammatory 'diet' would benefit them somehow. People often say 'diet,' but the Eat Burn Sleep method is much more than that. It is a holistic anti-inflammatory lifestyle with more facets than just what […]
Read more
Can You Put Ulcerative Colitis into Remission?
3rd May 2022
My Feature in Relentless Magazine: The Reason Why Eat Burn Sleep Exists Hello Everyone! I love the feature in the Spring edition of Relentless magazine. I hope that you like it, too: Relentless Magazine Issue 5
Read more
Is the Keto Diet Good For Diabetes?
29th April 2022
Keto Diet for Diabetes? Hello everyone! I am often asked about my opinion of the keto diet. I tried a very similar diet when I was exploring what would help me with my autoimmune diseases (which is why Eat Burn Sleep was created). So, I have first-hand knowledge of how being on an extreme diet […]
Read more
Secrets for Good Health
25th April 2022
Fixing Health Issues and Fine-Tuning Optimum Health I recently enjoyed appearing on The Big Move podcast and chatting with Em Roberts. We discussed: *Taking charge of your health *My approach to nutrition – minimizing damage *Teaching educated moderation when it comes to health *What chronic inflammation is *Why gut health is so important *Neurotransmitters and […]
Read more
Help With Male Infertility + Chronic Inflammation
19th April 2022
Male Infertility is Linked to Chronic Inflammation I was asked to share my views on the benefits of fish oil for men for Fit & Well. Male infertility is treated successfully on the Eat Burn Sleep program, so I was pleased to share that omega-3 reduces inflammation. You can read the article about the benefits […]
Read more
Top Tip for Better Sleep!
18th April 2022
Boost the Production of the Sleep Hormone Melatonin I was asked to comment for The Sun recently on how to get your best night's sleep. Sleep is a huge focus of the Eat Burn Sleep program, of course, and I was pleased to share one top tip for a great night of sleep along with […]
Read more
How to Reduce Chronic Inflammation
17th April 2022
My Interview in The Telegraph: Chronic Inflammation Affects All of Us I was interviewed recently for The Telegraph about what we need to know about chronic inflammation because it affects all of us. It was only through my health issues (which started when I was 12 and led to dire circumstances where I faced death) […]
Read more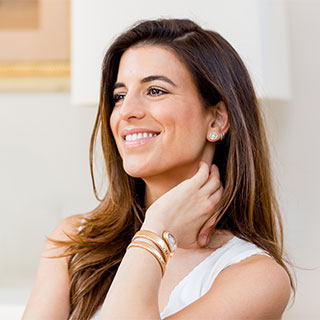 Better gut health starts here.
Ready for a proven lifestyle to reduce inflammation and improve gut health? Sign up for one of our membership options to begin your journey!