Gut Health and Anti-inflammatory Articles
How to Silence Hidden Inflammation
6th November 2022
Can You Tell if You Have Inflammation? Hello Everyone. I hope that you are well. This post relates to why Eat Burn Sleep exists. It was COVID-19 that shed more light on what I have been talking about for a long time. During the pandemic, scientists quickly recognized which individuals would be vulnerable to catching […]
Read more
Thanksgiving Recipes That Your Body Will Thank You For
30th October 2022
Enjoy An Eat Burn Sleep Thanksgiving! Hi Everyone! Here's your inflammation-reducing (rather than inducing) Thanksgiving Menu to make planning one of the season's festivities easier since everyone can eat these recipes. It's grain-free, dairy-free, gluten-free, indigestion-free, and, guilt-free! These anti-inflammatory Thanksgiving recipes are so delicious and indulgent (without the symptoms of overindulgence). I can't tell […]
Read more
How to Reduce Menopause Symptoms
23rd October 2022
Dealing With the Menopause Hello Everyone. Understanding physiologically what is going on can help you understand why you feel like you are during menopause. You may be surprised that some symptoms may not be entirely menopause-related. Menopause can make you feel like your mind and body have been hijacked but not necessarily. If you, or […]
Read more
10 Reasons To Walk
16th October 2022
What Are the Benefits of Walking? Walking is such an underrated exercise! How many of us give it a second thought when going about our daily business? When stopping to think about that last question, how many of us realize that we spend a lot of time in the car, on public transport, or sedentary, […]
Read more
Why You Need to Know This if You Have Depression
9th October 2022
The Brain-Gut Connection Is Real Hi Everyone! Everyone gets sad (and at the moment, in many parts of the world, they get S.A.D.), which mimics depression for a brief period. But that is the difference between sadness, S.A.D, and depression. Depression doesn't have interludes of comfort and joy. It sticks around. It's a whole different […]
Read more
Help for Autoimmune Conditions: An NHS Webinar
3rd October 2022
Helping NHS Sufferers Who Suffer From Autoimmune Conditions I had so much joy connecting with Ampersand and helping NHS patients that suffer from autoimmune conditions: arthritis, IBD, Crohn's, and Colitis. It was a 3-part series, and I talked about the autoimmune conditions: IBD, arthritis, Crohn's and colitis coping strategies, how stress levels highly impact health, […]
Read more
Diabetes Advice: Is Drinking Tea Good for You?
2nd October 2022
Your Daily Habit May Be Protecting You Hi Everyone. I love tea! I also love it for its anti-inflammatory and gut health properties. It has been known for a long time that tea has medicinal properties, and evidence grows stronger with each study about how the world's most widely consumed beverage's amazing benefits for a […]
Read more
How to Boost Your Immunity to Fight Viruses
25th September 2022
Shifting Through The Seasons With Boosted Immunity Hello Everyone! I love seasonal changes, for each one carries beauty. Of course, when the weather, temperature, and light changes, it is inevitable that these will have an effect on our mental, physical and emotional health. For this post, I am going to focus on the immune system. […]
Read more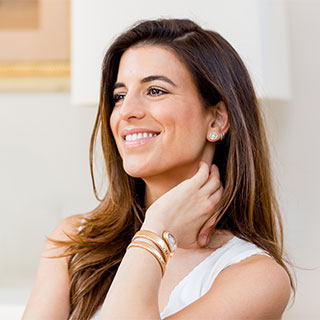 Better gut health starts here.
Ready for a proven lifestyle to reduce inflammation and improve gut health? Sign up for one of our membership options to begin your journey!