Gut Health and Anti-inflammatory Articles
Reduce PCOS & Belly Fat
17th September 2023
How To Treat PCOS and Flatten Your Tummy Hello Everyone! This post is about how to treat Polycystic Ovary Syndrome (PCOS) and its symptoms and flatten your tummy. It can be challenging to flatten your tummy when you have hormonal and inflammatory conditions (and without!), on top of how the symptoms make you feel, including […]
Read more
How Do You Reduce Your Cholesterol?
10th September 2023
Reducing Cholesterol and Looking After Your Heart Naturally Hello Everyone! I hope that you are well. For this post, I am addressing cholesterol, gut health, and how to lower your risk of cardiovascular disease.  If you have been told that you need to reduce your cholesterol and you need to reduce it for your cardiovascular […]
Read more
Painkillers Not Helping Your Headaches?
3rd September 2023
Why Your Head Still Hurts With Medication Hello Everyone! If you suffer from regular headaches and migraines, I have no doubt how it may affect all areas of your life. It can be disabling, and you may have other conditions running alongside them. If you have had anything serious ruled out by your doctor and […]
Read more
Challenging Health Issues
1st September 2023
My Naturopathy Wellness Magazine Feature I hope you enjoy my feature in the Autumn edition of Naturopathy, the Wellness magazine from the prestigious College of Naturopathic Medicine in London (CNM). I wrote about how my health challenges took me around the world, trying to find a solution, and how I ended up working out what […]
Read more
Why You Have Psoriasis
27th August 2023
Triggers of Psoriasis Flare-ups Hello Everyone! I hope that you are well. For this post, I am covering psoriasis since many people wonder why they have psoriasis all of a sudden or want to know what psoriasis triggers are and why medication only works temporarily. Treating psoriasis at its source is essential since it can […]
Read more
How To Prevent Alzheimer's Disease
20th August 2023
Protect Yourself From Hereditary Conditions Hello Everyone! If you have been told that you have the markers for Alzheimer's disease, I am sure you will feel frightened by this. It doesn't mean that you will automatically develop Alzheimer's disease, though. You have the power to prevent Alzheimer's disease. It's a bold statement, but as with […]
Read more
Anti-inflammatory Appetizers Menu
Best Appetizer Recipes to Suit Everyone Hello Everyone! When you have friends and family coming over for drinks and appetizers, what do you serve? You may be very busy, but you want to wow everyone and have to consider everyone's conditions. Someone may have a digestive issue (unfortunately, so many people do), a few people […]
Read more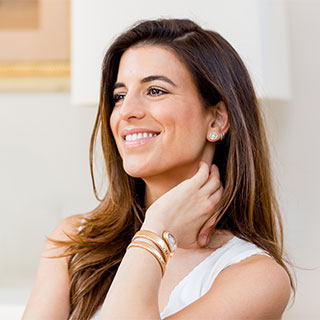 Better gut health starts here.
Ready for a proven lifestyle to reduce inflammation and improve gut health? Sign up for one of our membership options to begin your journey!