Gut Health and Anti-inflammatory Articles
Why Are You Moody and Irritable?
26th March 2023
This Could Be The Reason Why Hello everyone! If you are wondering why you have been feeling moody, irritable, or on edge without any apparent cause (and have had anything serious ruled out by your doctor), this article may help you pinpoint a reason. Of course, many factors could be contributing to your changing moods. […]
Read more
What Foods Help Ease Multiple Sclerosis?
19th March 2023
Treating Autoimmune and Chronic Inflammation Diseases Hello Everyone. Inflammation plays a critical part in many chronic diseases, like autoimmune diseases, and neurodegenerative diseases, like multiple sclerosis. The great news is, as I always say, inflammation can be lowered by manipulating the gut microbiota. For this post, I will remind you about the power of the […]
Read more
What Happens If You Don't Sleep Well?
12th March 2023
The Effects of Sleep Deficiency on Your Body I am not talking about the odd night of fitful sleeping. I am talking about sleep deficiency, where you regularly sleep poorly. Sleep deficiency is a severe health condition that can affect you physically, mentally, and emotionally, increasing the risk of disease, accidents, and even ADHD in […]
Read more
Getting Pregnant With Endometriosis
5th March 2023
You Can Have a Baby With Endometriosis Hello Everyone. If you have endometriosis, there is no doubt that the impact on your life is profound. Endometriosis pain can be different for every woman. It can feel like your insides are being torn apart or electrified at some parts of the month, or you may have […]
Read more
Is Ozempic a Safe Way to Treat Obesity?
26th February 2023
The Dangers of Weight Loss Injections Without Medical Approval Hi Everyone. I hope that you are well. You know that social media fuels unhealthy habits. Ozempic (and other brand names for Semaglutide), a self-administered weekly injection prescription medicine for Type 2 Diabetes, is gaining traction for being effective for weight loss. People are obtaining the […]
Read more
Is AG1 Supplement Good for You?
19th February 2023
The Risks of Taking AG1 Hi Everyone. I was quite shocked recently, as you know if you follow Eat Burn Sleep on Instagram. My AG1 health supplement had arrived, and I looked at the ingredients, of course. AG1 is a health drink endorsed by doctors and marketed with words such as 'Promotes Gut Health,' 'Supports […]
Read more
How to Recover From Virus Infections
12th February 2023
Resetting Health After Illness and Antibiotics If you have had a virus that resulted in you having oral or intravenous antibiotics, I have no doubt that you will be feeling unhealthy and lethargic. You may have depression, memory lapses, joint pain, and brain fog. Or maybe small signs like dark circles under your eyes, a […]
Read more
What Foods Help with Cancer Prevention and Recovery?
5th February 2023
Reducing Cancer Risk and Treating Cancer Through Your Gut Hello Everyone! Gut microbiota plays a crucial role in our mind and body and in inducing and reducing chronic diseases, including cancer. Countless studies link gut microbiota with cancer, and there is reason why. In this post, I will point out why microbiota impacts disease and how […]
Read more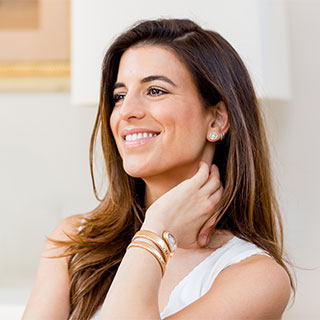 Better gut health starts here.
Ready for a proven lifestyle to reduce inflammation and improve gut health? Sign up for one of our membership options to begin your journey!