Gut Health and Anti-inflammatory Articles
How Much Does Inflammation Affect Weight Loss?
3rd December 2023
If you find it challenging to lose weight despite dedicated efforts in diet and/or exercise, chronic inflammation could be a contributing factor. The correlation between chronic inflammation and weight gain is robust, creating a reciprocal relationship where each condition exacerbates the other. In essence, inflammation contributes to weight gain, and conversely, weight gain further fuels […]
Read more
Can gut inflammation cause weight gain?
26th November 2023
The Intricate Connection Between Gut Inflammation and Weight Gain In the pursuit of optimal health and effective weight management, understanding the intricate relationship between gut inflammation and weight gain is crucial. This article explores the impact of chronic inflammation on the gut, its association with weight-related issues, and how adopting a healthy lifestyle, supported by […]
Read more
Worst Foods For Gut Health
19th November 2023
By now, you've likely come across information about the gut microbiome, which consists of trillions of microbes, primarily bacteria, residing in your gastrointestinal tract. You're probably aware of the importance of consuming the right foods to maintain the health of your beneficial gut bacteria—also known as probiotics. But how exactly can you achieve this? Here […]
Read more
A compilation of 5 incredibly nutritious healthy food items
7th November 2023
Eating a variety of healthy foods is crucial for overall health. A diet rich in fruits, vegetables, and beans provides essential nutrients high in fiber, vitamins, and minerals like calcium, contributing to well-being. Choosing sources of healthy fats, such as those found in fish, supports heart health and reduces the risk of heart disease. Limiting […]
Read more
10 Ways to Boost Your Immunity Quickly
22nd October 2023
Fastest Ways to Boost Your Immunity Against Viruses Hello Everyone! If you are in a part of the world experiencing seasonal changes, there is likely to be an increase in viral infections, and you could be looking for ways to boost your immunity quickly against viruses. Exposure is inevitable, and it is essential unless you […]
Read more
Vegetarian to Meat Eater
15th October 2023
Vegans and Vegetarians Who Want to Eat Meat Again Hi Everyone! This post is for you if you are a vegan or vegetarian and want to eat meat – again, for the first time in years or ever! Firstly, you should also know that we have personalized advice for re-introducing meat/animal products back into your […]
Read more
Depression, Anxiety & Gut Health
8th October 2023
Reducing Depression and Anxiety Naturally Hello Everyone! It's hard to believe that what you eat today and tomorrow may have you waking up feeling sad, anxious, or moody the next day. The last thing you may be thinking about if you are prone to depression and anxiety is what you are eating. You could be […]
Read more
What Is Gut Health?
1st October 2023
How Does Gut Health Affect Us Hi Everyone! I talk about gut health all the time, as you know, and how it can change and lead to chronic inflammation and immune dysregulation. There is still a lot of wonder about gut health, though. Why do we need good gut health? What exactly is gut health? […]
Read more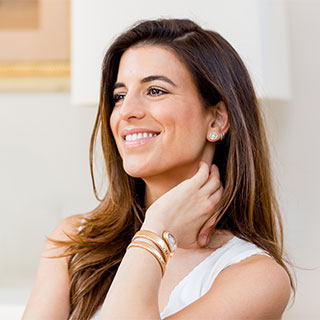 Better gut health starts here.
Ready for a proven lifestyle to reduce inflammation and improve gut health? Sign up for one of our membership options to begin your journey!