5 Important Things You Need to Know About Low-Calorie Foods
Hello Everyone. If you are searching for low-calorie foods for weight loss, this post is for you!
I'm going to show you some higher-calorie foods that are better than low-calorie foods for weight loss, plus something vitally important for long-term weight loss.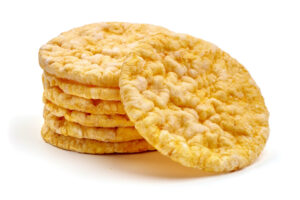 1. Beware of Marketing. Selling Matters More Than Your Health.
For this post, I wanted to point out the dangers of low-calorie foods.
So, a quick search led me to 'low-calorie crackers,' and the first one to come up was a sweet chili flavor rice cracker, with calories shown as big as the logo on the box, in bold. The focus is on the calories, and a quarter of the pack is 106 calories for 25g, which is about 6 crackers.
The marketing on the box tells you that they are 'baked not fried', 93% fat-free, gluten-free, and are a healthy, delicious low-fat snack.
Here are the ingredients:
Rice (84.5%), Rice Bran Oil (Contains Antioxidant: Soy Tocopherols), Sugar (4.3%), Salt, Milk Powder, Hydrolysed Soy Protein, Tomato Powder, Garlic Powder, Yeast Extract, Soy Sauce Powder (Soy, Rice, Salt), Onion Powder, Acidity Regulators: Calcium Lactate, Sodium Acetates, Citric Acid, Malic Acid, Flavor Enhancers: Disodium Guanylate, Disodium Inosinate, Vinegar Flavor, Maltodextrin, Paprika Powder (0.1%), Chilli Powder (0.1%), Colouring: Paprika Extract, Anticaking: Silicon Dioxide, Antioxidant: Soy Tocopherol, Capsicum Extract.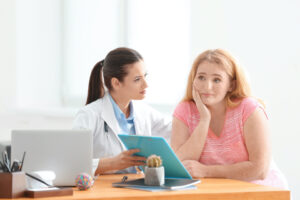 2. Most Low-Calorie Foods Should Carry a Health Warning!
Look at all of the man-made chemicals! Chemicals that, when eaten regularly, can be hazardous to your health and actually contribute to weight gain in the long run.
There are at least 30 ingredients in these crackers, and the majority of ingredients, added to stabilize, make them look like they do, and fool your tastebuds, will cause gut dysbiosis.
Gut dysbiosis leads to chronic inflammation, which causes obesity! Plus, an array of symptoms and conditions.
It's no coincidence that ultra-processed foods are big business, and obesity and diseases are on the rise. Over 1 billion people in the world are obese. That includes 650 million adults, 340 million adolescents, and 39 million children!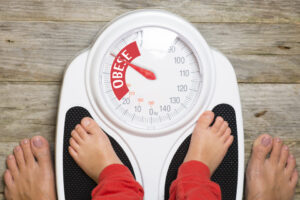 3. Most Low-Calorie Foods Will Lead to Even Greater Weight Gain
The bad bacteria that cause obesity love all of these acidity regulators, flavor enhancers, and anticaking agents. They will actually let your brain know that they want more of this rubbish so that they can survive and wipe out all of your good bacteria. This is how snack addiction can happen.
The chemicals in ultra-processed, low-calorie food confuse the brain's hunger-reward system. Ultra-processed food is wiping out our natural eating habits, and the body is starving.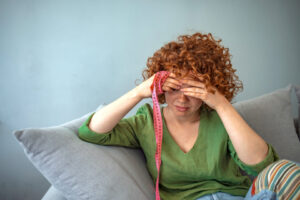 Bodies are getting bigger, and malnutrition is getting greater. 
When we eat real food that the body and brain know what to do with it, they will utilize it and function well on it, and inflammation is reduced. You don't get hungry with a nutrient-rich diet.
This is why obesity is on the rise. These chemicals are in all low-calorie, marketed foods. They are not actually foods because the definition of foods is any nutritious substance for life and growth.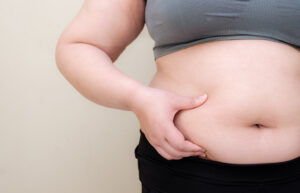 4. Don't Count Calories for Weight Loss
So, the low-calorie rice crackers state that they are 424 kcal per 100g. They taste like chemicals, and they coat your tastebuds with all of these chemicals, tricking them. If you eat these, your hunger will not be satisfied.
Now, look at what you can eat for the same amount of calories on Eat Burn Sleep:
A serving of our chicken nuggets @ 200g = 310 kcals.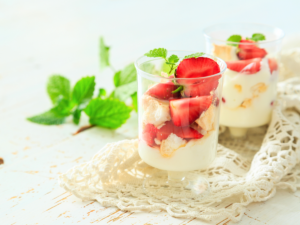 A serving of our Summer Pudding, 113.2 kcals.
Now, we don't count calories at Eat Burn Sleep; we count nutrients that our gut bacteria like and can metabolize, but look how much food you can eat instead! 
424 kcals could give you healing, easily digested, genuinely healthy food that, when eaten every day, reduces weight and makes your brain and body happy.
If you were restricting yourself to 1200 calories, say. That's three small 100g packets of low-calorie, health-hazard chemical-rich crackers or a serving of the above plus:
Our Red Thai Vegetable Curry 217.4 kcal
Plus:
Anti-craving Chocolate Shake 92kcal
Plus:
Moroccan Burger 204.4 kcal
Plus:
Butternut Squash & Quinoa Salad 268.4 kcal
But as I said, we don't count calories on this anti-inflammatory gut-healthy lifestyle (it was purely to make a point). More importantly, look at the superpower nutrients you are putting inside your body instead in these easy-to-make, quick recipes:
Vitamins A, B1, B2, B3, B5, B6, B12, C, D, E, K, Folate, Calcium, Copper, Iron, Magnesium, Manganese, Phosphorus, Potassium, Selenium, Zinc, Fiber, Omega 3, all 9 Essential Amino Acids that form Protein, Polyphenols, and Biotin.
You can also see that you would never be hungry eating this way. This is why members are putting their weight issues and inflammatory conditions into remission and are enjoying one of life's joys – eating delicious food and feeling happier and healthier than ever before.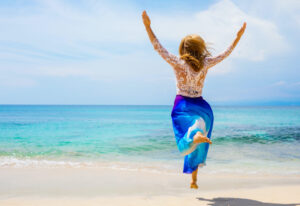 Eating this way daily will fill you up and allow your body to function as it should. It will make your skin glow, your hair grow and shine, your eyes sparkle, and, without a doubt, make you feel full of joie de vivre!
The happiness that is felt is not only a consequence of losing weight and feeling healthy; it is because when inflammation is reduced, it reduces neuroinflammation in the brain (depression, anxiety). Along with 'happy' neurotransmitter production in a healthy gut, too. Are there many diets out there that can say the same?
Your gut cannot cope with chemicals and additives. If you eat low-calorie ultra-processed foods every day, you will put even more weight on eventually. You will increase the risk of gastric, bowel, thyroid, hormone, skin, heart, brain, and joint issues, to say the least.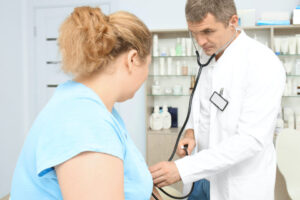 Initially, weight loss diets and injections gain popularity is because weight loss is achieved at the beginning. Any weight loss regime is the same. Like the keto diet, a low-carb diet, or a low-calorie diet, keeping the weight off is the challenge. I know because I have tried most of them. Not the dangerous injection! Have you read Is Ozempic a Safe Way to Treat Obesity?), The Dangers of a Vegan Keto Diet or Is The Keto Diet Good For Diabetes?
When you eat low-calorie, nutrient-poor foods, or high-fat foods, your body is not satiated, and chances are you will think about food all day long because you are starving yourself of essential nutrients that fill you up that you need to survive.
When you binge because you are so hungry, your body will hold onto that binge food because it worries that you will starve again. And so, this is how yo-yo dieting begins. Starve and binge. Weight loss and then even more weight gain.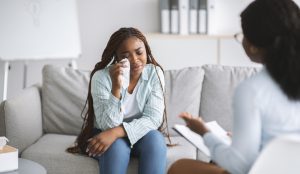 5. Low-calorie foods for Weight Loss Lead to Misery
Following a low-calorie diet and counting calories all the time instead of looking at the nutrients is dangerous and will lead to misery.
Literally! Chronic inflammation, which comes from eating low-calorie, nutrient-poor foods, leads to neuroinflammation: anxiety, brain fog, depression, Alzheimer's, and Parkinson's Disease. Packing your body full of these chemicals is making your mind and body ill.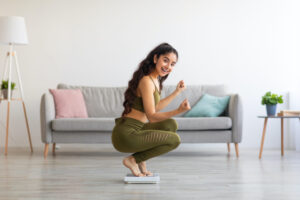 If you are looking for weight loss that lasts, don't count calories and eat ultra-processed, low-calorie foods (that are not foods!). It doesn't work as a weight loss strategy, and it is dangerous, unsustainable, and boring! Eat amazing foods like these: Mediterranean Roast Chicken & Vegetables & Coconut & Chocolate Macaroons.
Make every day count in terms of health and happiness.
I hope your day is full of both.