Enjoy An Eat Burn Sleep Thanksgiving!
Hi Everyone! Here's your inflammation-reducing (rather than inducing) Thanksgiving Menu to make planning one of the season's festivities easier since everyone can eat these recipes.
It's grain-free, dairy-free, gluten-free, indigestion-free, and, guilt-free!
These anti-inflammatory Thanksgiving recipes are so delicious and indulgent (without the symptoms of overindulgence). I can't tell you how many times I have been told that the pecan pie is more delicious than the classic recipe.
I have included two different options than the traditional turkey (which I presume that you already know how you like roasted and stuffed and your gravy recipe is under your belt, using the juices). Members can check the food lists and adapt. Just make sure that you use anti-inflammatory ingredients, so you don't undo the good work.
Also, turkey gets Eat Burn Sleep approval, since the combination of B vitamins, selenium, and tryptophan has a balancing effect on blood sugar levels, avoiding hypoglycemia. Which also boosts mental well-being and calms nerves.
Turkey also has an immune-enhancing effect and aids efficient thyroid functions, as well as combatting oxidative stress caused by free radicals. (The darker meat contains more iron, zinc, and B vitamins).
If you have any vegans/vegetarians amongst your guests, they will be so delighted to know that they have a delicious main, two starters, three sides, and three/six desserts to choose from.
Each dish contains nutrients that are off the charts, promoting good gut health, immune health, and 'feel good' neurotransmitters. Most can be made ahead of time. I have starred the ones that can be.
I haven't forgotten the traditional cranberry sauce. It's just healthier than the classic recipe (and super tasty). There's also a recipe for easily-digestible bread rolls since many people love some bread on the table at Thanksgiving.
Thanksgiving Starters:
Delicious and nourishing soup and salad with beneficial nutrients!
No ingredients to irritate your system. Just to soothe and heal your body; reduce inflammation.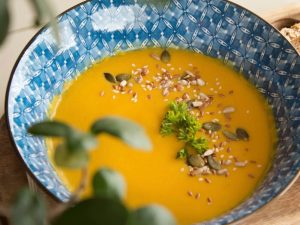 These tasty bread rolls deliver an array of benefits to the mind and body.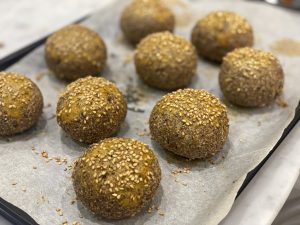 Thanksgiving Mains:
Although it's tradition, you may want to swap the turkey for something different that doesn't take as long, but is still spectacular.
Equally as fun to carve table side is a little chicken, which is perfect for a smaller crowd, or a rack of lamb for a larger crowd.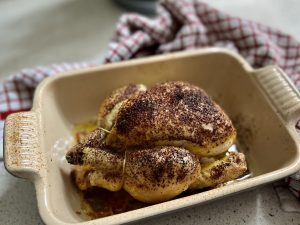 Delight everyone with the vegan/vegetarian option, which is a beautiful festive-looking dish.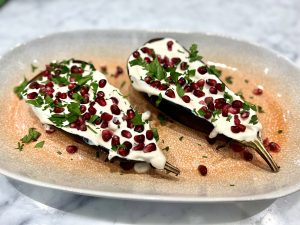 Thanksgiving Sides:
Pure, unadulterated sweet potato mash is just so amazing, as is the roasted potatoes with herbs.
The Brussel sprouts dish is a wonderful combination of flavors that will go with any of the mains.
I have included a nice spice-roasted vegetable medley, which I think is so addictive.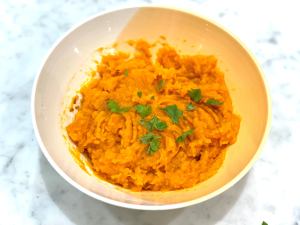 or: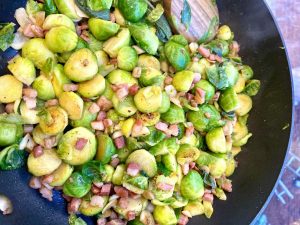 Thanksgiving Desserts:
Making room for desserts is easier because you won't feel the bloat that can happen at this stage of a wonderful Thanksgiving dinner.
I had to include so many, so there's something for everyone. All are firm favorites in our household! My boys enjoy helping me make them, too.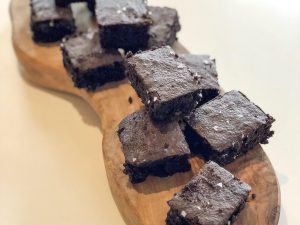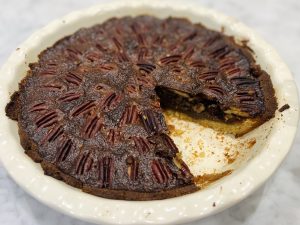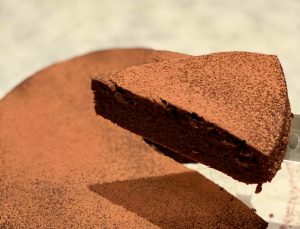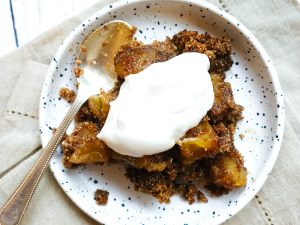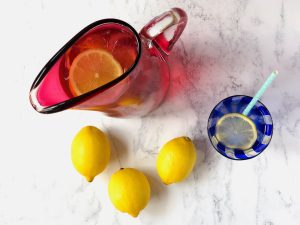 Make some sugar-free lemonade for the table. Or have the kids make it!
Wherever you are when you celebrate Thanksgiving, I am hoping that you have a wonderful day full of blessings.
Having a social gathering, eating digestive-friendly foods, and being thankful for what is good in your life all aid in longevity.
Thankfulness cultivates positivity and promotes contentment, which further promotes good gut health, immune health, and 'feel good' neurotransmitters.
Which makes for an even happier Thanksgiving; a beautiful time to be enjoyed!
With love, and gratitude.