Anti-inflammatory Appetizers That Everyone Can Eat!
Hello Everyone! When you have friends and family coming over for drinks and appetizers, what do you serve? You may be very busy, but you want to wow everyone and have to consider everyone's conditions. Someone may have a digestive issue (unfortunately, so many people do), a few people may be trying to lose weight, someone has chronic inflammation or autoimmune disease, and there are kids, etc.
For this post, I have put a list of anti-inflammatory appetizers together to make it easy for you. You can quickly adapt it and add some of our amazing salads and mains if you want more than appetizers.
This list of easy anti-inflammatory appetizers will suit everyone, from those who have to watch what they eat to the ones who don't! Plus, nobody will feel bloated or uncomfortable afterward. I have even added easy-to-make delicious desserts. Kids love Eat Burn Sleep recipes, too! Enjoy!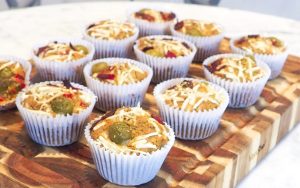 Paleo Pizza Muffins
All the flavors of pizza without the inflammatory effects. Yummy!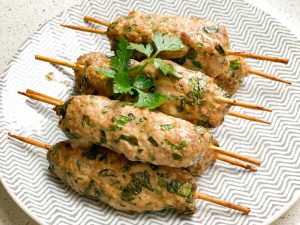 Turkey & Beef Skewers
Nourishing, healing, and flavorsome skewers.
Chicken Nuggets
These will be a hit with kids and adults!

Yalda's Guacamole
Avocados are powerhouse anti-inflammatory fruits. Put some celery and strips of red pepper close by to dip in.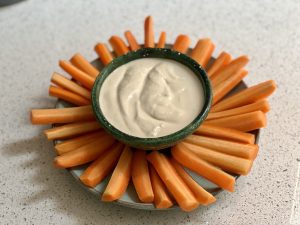 Tahini Dip
A super health booster dip for gut health and reducing inflammation!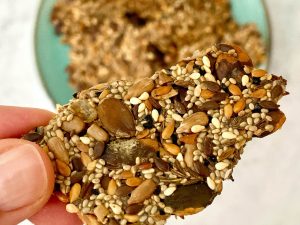 Pure Seeds Crackers
They provide a lovely crunch!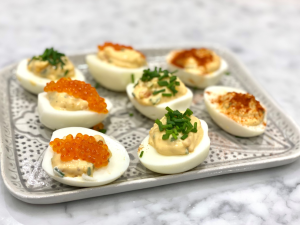 Deviled Eggs
Highly nutritious and very tasty!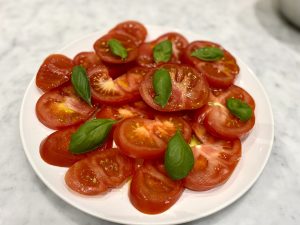 Tomatoes & Basil Salad
Adding that beautiful sweet, herby taste combination.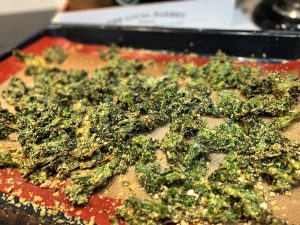 Cheesy Kale Chips
A cheesy, crispy, nutty snack without the inflammatory effects of regular chips.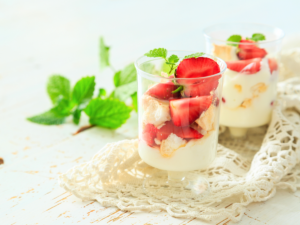 Summer Pudding
Super simple and addictive.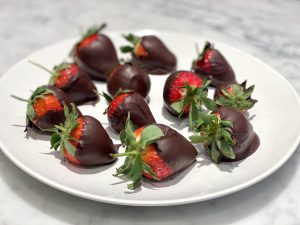 Chocolate Strawberries
Digestion-friendly chocolate-dipped strawberries look lovely on the table.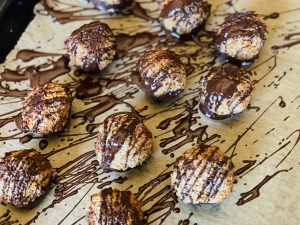 Coconut Chocolate Macaroons
Just enough for a fabulous taste and mouthfeel.
Each recipe will tell you about quantities and whether you can make them ahead of time.
Our anti-inflammatory non-fattening recipes are good for weight loss and are delicious and nutritious.
(Rather than focusing on calories, we focus on gut health at Eat Burn Sleep. It's much more efficient for losing weight, and you get to eat more and feel satisfied for longer).
Also, all of these anti-inflammatory recipes will make everyone happier (if they eat anti-inflammatory foods every day, that is)! Not just because they all taste incredible but scientifically.
They will feed your gut microbiome, enabling the production of happy hormones: serotonin, dopamine, melatonin, and GABA. Check 4 Secrets To Feeling Good.
Your friends and family will love these foods. Happy memories!
Have a wonderful time!