Gut Health and Anti-inflammatory Articles
How to Not Waste Food
11th March 2022
My Interview With The Daily Mail: Be More Connected to your Food I was interviewed recently by the Daily Mail. It was about the recent call-to-action from the charity Wrap to supermarkets. They are urging supermarkets to ditch the sell-by dates on packaging. All in the effort to promote less waste, and I absolutely support […]
Read more
How Do You Know if Food is Still Edible?
11th January 2022
The Sniff Test Operates on Common Sense I was interviewed by Metro for my thoughts on food sell-by dates, following on from Morrisson's announcement that it was going to remove the 'use by' dates from milk packaging and bottles. Don't Consume Foods That Smell Off – Of Course! This is all with a bid to […]
Read more
How to Avoid a Hangover
14th December 2021
What Makes a Big Difference to Hangovers? The Daily Mail newspaper recently asked me to join a panel of doctors and nutritionists on what drinks cause a hangover. It's an interesting little article. Calories in Drinks Affect You the Next Day It is good to be mindful of alcohol and enjoy it in moderation. I […]
Read more
Best Alcoholic Drinks With Diabetes
21st December 2021
Alcoholic Drinks for Diabetes Sufferers Express newspaper asked me about the best (and worst) alcoholic drinks to have if you have Diabetes for an article they did recently. What Drink is Best for Blood Sugar Levels? I always recommend you steer clear of sugary alcoholic drinks and opt for dry wine or Champagne; that is […]
Read more
How to Enjoy Eating
5th January 2022
Squeeze More Goodness Into Your Diet I was interviewed by Metro on how to squeeze your five-a-day fruit and vegetable portions into your day, following on from a study that revealed that only a quarter of adults eat their recommended five-a-day. Enjoy Eating Fruit and Vegetables The five-a-day portions of fruit and vegetables are recommended […]
Read more
Gut-friendly Festive Recipes
15th December 2021
Gut-friendly Holiday Recipes Hello everyone! It's the festive season, and I have decided to give you some more cheer with these microbiota-loving recipes. With these delicious gut-friendly recipes, you can enjoy everything you look forward to doing with the knowledge that you won't be suffering from any digestive issues. A Festive Menu That Is Gentle […]
Read more
Reduce Inflammation For a Healthy Mind
8th October 2020
Reduce Chronic Inflammation for a Healthier Mind I was interviewed by Beauty and Well-Being (BWB) about the connection between chronic inflammation and mental health. Here are some snippets: 'Depression is directly linked to Chronic Inflammation. Blood tests of people with mental health issues often show high inflammation markers. Reducing chronic inflammation for anyone suffering from […]
Read more
Does Mental Health Affect Physical Health?
18th August 2020
A Conversation with Dr. Tamsin Lewis: The Links Between Mental Health and Physical Health I hope you enjoy this fascinating insight into the link between disease and dysfunction. The Psychology of Inflammation Dr. Tamsin Lewis is a medical doctor with a BSc in Neuroscience and the Biology of Ageing, specialist training in psychiatry and sports […]
Read more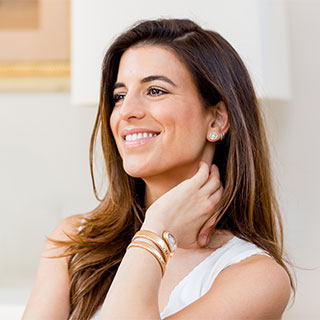 Better gut health starts here.
Ready for a proven lifestyle to reduce inflammation and improve gut health? Sign up for one of our membership options to begin your journey!