Gut Health and Anti-inflammatory Articles
J.P. Morgan: Women In INTRApreneurship
7th June 2023
J.P. Morgan's Health Panel Event As part of J.P. Morgan's EMEA (Middle East and Africa) Payments Women's Network Takeover Week. Empowerment, Ownership, and Self-development WHEN: 13th June, 2023 12.30-1.30 pm GMT. Join Yalda Alaoui – Founder and CEO of Eat Burn Sleep & Eshita Kabra-Davies – Founder and CEO of ByRotation, to hear their unique […]
Read more
Anti-cancer Diet: Recovery and Prevention
4th June 2023
Aiding Recovery and Prevention of Cancer Hi Everyone! This post is about an anti-cancer diet and lifestyle that may aid in the recovery and prevention of cancer. According to the World Health Organisation (WHO), 30-50% of all cancer cases are preventable. WHO has stated that dietary and lifestyle factors, physical inactivity, and being overweight significantly […]
Read more
Looking for a Safe Liver Detox for Weight Loss?
28th May 2023
Some Liver Detoxes Pose Health Risks Hi Everyone. I am writing about liver detoxing for weight loss since there are many liver cleansing supplements online and liver detox hacks on social media, and some are not good at all for your health. Most liver detox and weight loss supplements have not been tested in clinical […]
Read more
Thyroid Diet: Food, Leaky Gut, & Thyroid Issues
21st May 2023
Malnutrition Could Lead To Thyroid Malfunction Hi Everyone. If you have been following Eat Burn Sleep for a while, you may remember that I wrote about thyroid foods and health at the beginning of the year. In this article, I will briefly explain about the link between digestive issues like leaky gut syndrome and thyroid […]
Read more
How to Ease Chronic Fatigue Syndrome/ME
14th May 2023
Chronic Fatigue Syndrome Diet Hello Everyone! Chronic fatigue syndrome, or ME (Myalgic Encephalomyelitis), has been a somewhat mysterious disease since the 1930s. Still, recent scientific studies connect the dots and reveal what may help restore chronic fatigue. For this post, I refer to the studies by Montoya et al. (2017), Williams et al. (2021), and […]
Read more
How Do You Get Nutrients With Celiac Disease?
7th May 2023
A Nutritious Celiac Diet Hello Everyone! I was reading a nutritional assessment recently, about women with celiac disease. It revealed that their daily micronutrients were unmet. The study in Norway (Norkost 3) showed that women with celiac disease had an unbalanced diet with a higher intake of total and saturated fat, along with a low […]
Read more
Reduce Asthma with an Anti-inflammatory Diet
30th April 2023
Asthma and Gut Health Hello Everyone! Did you know that certain nutrients and what you eat make a difference to asthma when consumed regularly? Those bugs in your tummy that I talk about will also play a role in your asthma. This post explains how this safe and natural anti-inflammatory diet and lifestyle may benefit […]
Read more
Brain Food for Studying and Focus
23rd April 2023
Improving Brain Health Through Nutrition Nutrition is essential for brain health. Eating well for memory, focus, and the best cognitive function is a good plan when studying for exams. So too, is focusing on what will feed the good bugs in your gut, aiding brain health. Not eating good brain food, not exercising, or sleeping […]
Read more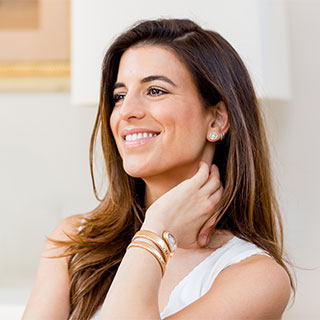 Better gut health starts here.
Ready for a proven lifestyle to reduce inflammation and improve gut health? Sign up for one of our membership options to begin your journey!