Gut Health and Anti-inflammatory Articles
How to Reduce Inflammation
5th July 2022
My Interview in The Sunday Express: How To Eat Burn Sleep Hello Everyone! Getting your body into good health and keeping it that way shouldn't feel like a chore. If you are an Eat Burn Sleep member, you will know it's absolutely possible! Our bodies are wired for healing, and finding a way to heal for […]
Read more
Ways to Improve Fertility & Have a Healthy Baby
23rd June 2022
Looking to Improve Your Chances of Having a Baby? Hello everyone! If you are here because you want to improve your fertility, have a healthy pregnancy, and have a healthy baby, you are in the right place. Whether you are looking to give your body the best chance to conceive naturally or are on IVF […]
Read more
Healing My Ulcerative Colitis & Rare Blood Disorder
20th June 2022
My Interview in The Daily Mail I was interviewed for Femail: The Daily Mail about my health journey, which began over 20 years ago. It is essential to raise awareness of the impact of chronic inflammation on the body since it is linked to most chronic diseases. Many people do not know that they have high […]
Read more
Healing Inflammatory Bowel Disease
10th June 2022
Chronic Inflammation Affects Us All Hello Everyone! I was interviewed for Femtech World recently, about the hidden dangers of chronic inflammation. You see, the prevalence of inflammatory bowel disease is on a dramatic incline. Like I said to Sorina Mihaila, until you get diagnosed with a chronic condition, you might be unaware that you have […]
Read more
Fancy a Cup of Coffee?
What Are the Health Benefits of Coffee? Hi Everyone! So many people are surprised that I advocate for a cup of good coffee* since the debate certainly persists about whether coffee is good for you or bad for you. Coffee is certainly not discluded on the Eat Burn Sleep lifestyle, and there is one primary […]
Read more
Pain Relief for IBD
23rd May 2022
My Interview In The Express Hello Everyone! I was asked to comment for the article by Lucy Johnston in The Express, in which she wrote about the number of people with Inflammatory Bowel Disease, Crohn's, and Colitis. It is estimated that half a million people are suffering from inflammatory bowel diseases, which are on the […]
Read more
The Dangers Of A Vegan Keto Diet
17th May 2022
What Do I Think About A Vegan Keto Diet? Hi Everyone! I was asked about what I think about a vegan keto diet by Live Science. Those of you who know my thoughts on the keto and vegan diets know that I am already not a fan of either. Combined? You can imagine what I […]
Read more
Does Junk Food Damage Your Body?
15th May 2022
My Interview With BBC World: People Are Overfed And Undernourished In the BBC World Live News interview, I was asked to comment on the government's case that we have a cost of living emergency and poor people need cheap food. To explain further: The ban on 'buy one get one free unhealthy food' deals is being […]
Read more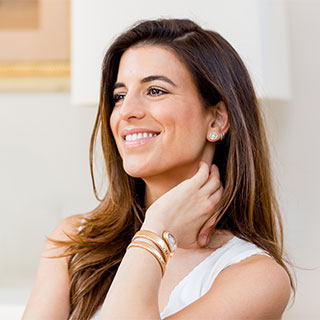 Better gut health starts here.
Ready for a proven lifestyle to reduce inflammation and improve gut health? Sign up for one of our membership options to begin your journey!