Gut-friendly Holiday Recipes
Hello everyone! It's the festive season, and I have decided to cheer you more with these microbiota-loving recipes.
With these delicious, gut-friendly, anti-inflammatory recipes, you can enjoy everything you look forward to doing with the knowledge that you won't suffer from any digestive issues.
A Festive Menu That Is Gentle on the Stomach
These Eat Burn Sleep recipes are not just for people seeking low-inflammation and gut-friendly foods or their chronic inflammatory condition at Christmas – everyone loves them. I have created over 300 gut-friendly recipes, and this unique selection won't disappoint you or your guests during the holidays.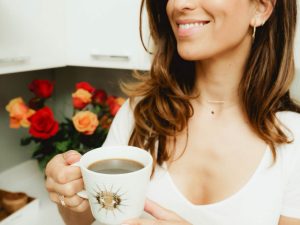 Moroccan Spiced Coffee: My Moroccan spiced coffee is fantastic as it contains cinnamon, nutmeg, ginger, and clove. These warming spices have incredible anti-inflammatory properties that help stabilize your blood sugar levels and offset some of the adverse effects of caffeine. See how easy it is and perfect for the season. I cannot wait for you to try it.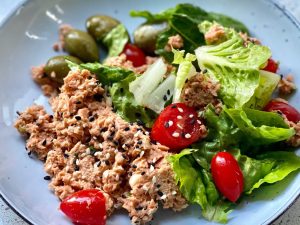 Wild Salmon Spread: Perfect as a dip with crudites such as carrots, celery, or fennel sticks. Wild salmon is packed with anti-inflammatory omega-3 acids, making this recipe easy to make.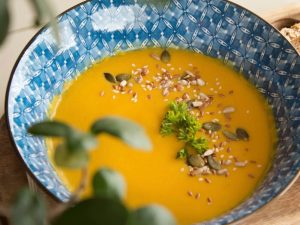 Roasted Butternut Squash Soup: A classic dairy-free soup yet so rich and satisfying. The perfect winter warmer!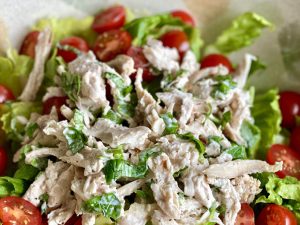 Italian Chicken Salad could be perfect for a nice salad with turkey leftovers on the 26th of December.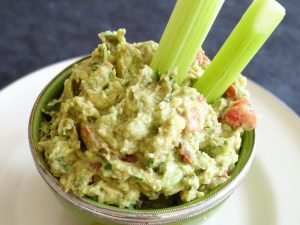 My Guacamole would work perfectly with the salmon spread for festive, gut-friendly nibbles. You can also serve it on its own with crudites. This guacamole contains no raw onions, which can be hard to digest sometimes, so I hope you all enjoy it!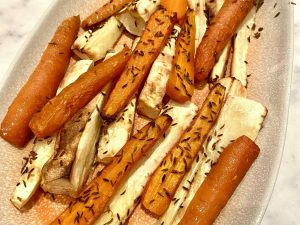 Roasted Carrots & Parsnips With Cumin Seeds: This great source of healthy carbohydrates makes an excellent side for your Christmas dinner or any meal! It is easy to make, and you can use oil or goose fat.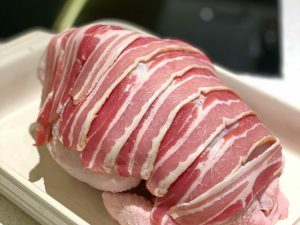 Roast Christmas Chicken: Enjoy this amazing Christmas classic alternative for turkey without worrying that it will turn out dry!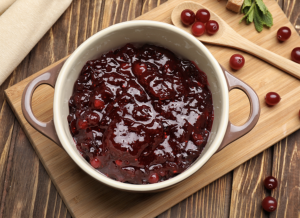 Healthy Cranberry Sauce: You have to try this cranberry sauce recipe! It's caramelized, tangy, woody, and slightly tart, with a deep berry flavor and a slight spice of heady cinnamon.
Sweet Potatoes With Rosemary and Sage: This delicious recipe is a fantastic side dish option and a great source of good carbs.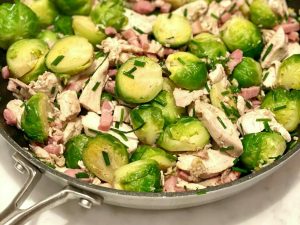 Brussel Sprouts, Chicken, and Bacon Skillet: This is a great, easy, and delicious dish to serve on a cold winter's day. You can use chicken or turkey leftovers to prepare it!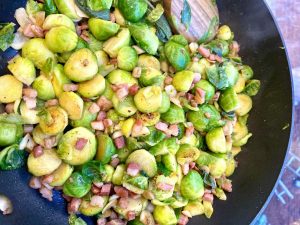 Brussels Sprouts With Pancetta & Sage: This dish will make a great side and is easy and quick to prepare. I love to make it around this time of the year!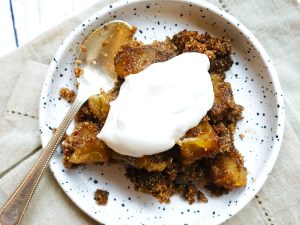 Caramelized Apple & Cinnamon Crumble: I love this recipe with a side of coconut yogurt. It is delicious and uses simple ingredients. Apple and cinnamon are always a winning combo!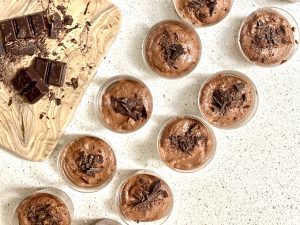 2-ingredient Dark Chocolate Mousse Pot: These little chocolate bombs are so easy to make, delicious, and simple. You can use nice glasses for individual portions and garnish them with nuts, berries, or cacao nibs.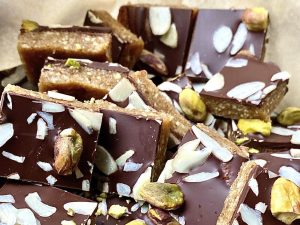 Paleo Energy Bars: Let me warn you, these are totally addictive! You can cut them into small squares, and they make a wonderful and absolutely delicious alternative to chocolates. They keep well in the fridge and freeze well, too, so you can save half for later if you wish to do so.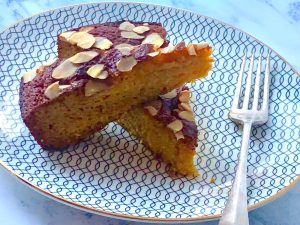 Mandarin & Almond Cake: Mandarins and oranges are in season, so make sure to try this delicious and very popular recipe! It is incredibly light and uses very few ingredients without added fat!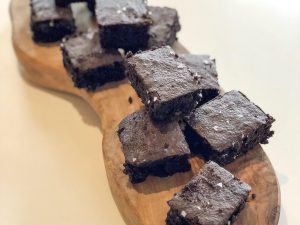 Sea Salt & Chocolate Brownies: Absolutely decadent but still ok by my book! Many of you find them tastier than regular brownies, so if you haven't made them, go for it!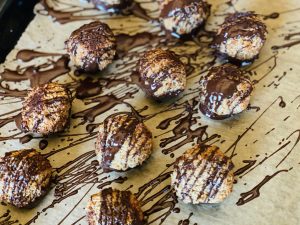 Coconut & Chocolate Macaroons: I created this recipe for Easter, and these mouthfuls of deliciousness work perfectly for the Christmas season, too!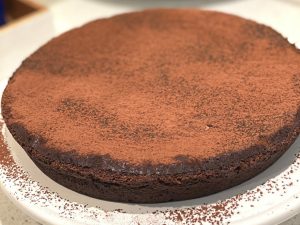 Chocolate Fudge Cake: This is one of my gut-friendly recipes that nobody believes is dairy-free, gluten-free, grain-free, and nut-free! It's so rich! My children love it so much that I keep remaking it for them.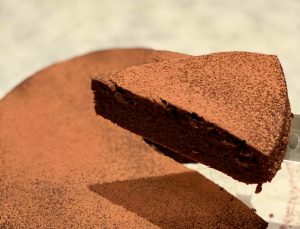 Chocolate Soft Cake: This beauty is fluffy, light, and not very sweet. Perfect chocolate cake alternative!
I hope you enjoy these recipes! Have a wonderful, safe, festive time. Feel free to navigate the website for more low-inflammation and gut-friendly recipes for all seasons and reasons!
Yalda x
Oh, so you know, my Immune-boosting Energy Balls are perfect for keeping you in tip-top form when you feel a little dip and fancy something sweet at this hectic time. They are packed with protein and taste, and they are portable. Perfect!